Hudson RPO has been approved as an HRO Today Certified Provider.
HRO Today Certified Providers have undergone evaluation to verify they are credible and trusted providers and proven a specific level of standards and ethics. This form of certification ensures customers have access to qualified service providers in the HR services and technology industry.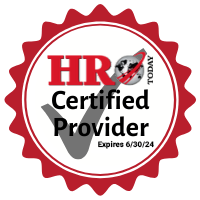 Jeff Eberwein, CEO Hudson Global commented "We are delighted to receive endorsement from HRO Today as a Certified Provider.  It reinforces our position as a trusted partner to our clients, delivering services with consistently high standards and ethics across our global business."
This Certification is great news to everybody at Hudson RPO and could prove to be a powerful differentiator in this competitive market.
Please get in touch if you would like to understand more about how working with a Certified Provider could help de-risk your current resourcing model.