One of our onsite recruitment teams, based at a major investment bank, recently arranged a series of fundraisers to benefit people affected by the Australian bush fires.
We spoke with one of our onsite recruiters to learn more about the creative events they organised and participated in. Learn more below.
Monday: We started with a fundraiser at the building entrance, where we promoted the upcoming events for the week and asked people to donate cash before entering the barriers.
Monday lunchtime involved a 45-minute fundraiser walk to St Paul's Cathedral. People had to register and donate ahead of time in order to be included in the walk.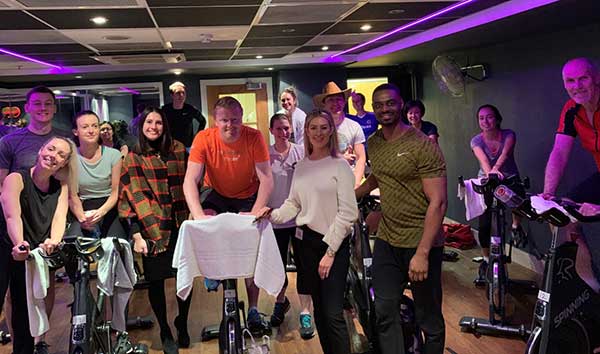 Tuesday: At lunch time, a 45-minute spin class was hosted by Nuffield Health. These participants also donated to our cause.
Wednesday: We collaborated with our onsite cafe to have an all-day 'Aussie Tuck-shop'. The morning started with an 'Aussie Chef's Spread' with popular Australian breakfast items from 8-10am. From 10am-2pm, we had a 'Gourmates' bake sale. This was just the first bake sale of the day.
Our second 'Gourmates' bake sale crew also organised some amazing baked goods for sale. On this stand, we also had a raffle for a hamper full of Australian foods, wine, snacks etc.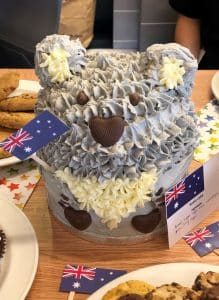 Another colleague also managed to get a very generous donation of merchandise from Budgy Smugglers — an Australian swimwear and beach accessories brand. This was also raffled off. Then, during lunchtime, we had a 'Sausage Sizzle'.
All items bought at the Café included the option of adding a £1, £5 or £10 charity donation.
Supporting people affected by the bush fires crisis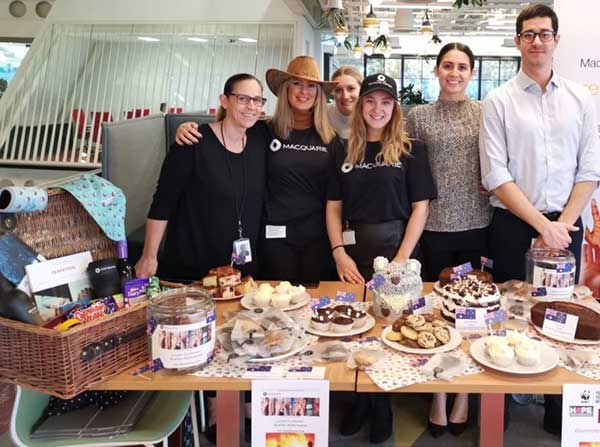 How much was raised? We raised £5,354 to support communities affected by the bush fires. The organisation supports staff-led community activities through matching personal donations and fundraising efforts. This amount raised includes matching funds.
Which charities will benefit? Australian Red Cross, The Salvation Army, Foodbank Australia, and WWF Australia.
Is there anything else you'd like to add? None of this would've been possible without our wonderful colleagues from both Hudson RPO and our partner. We really put our heads together, and within four days we arranged this fundraiser. We met with the head of the foundation group and with the director of the cafe to coordinate the events. They were highly supportive and accommodating of our events. Many thanks to everyone who participated and led the effort!