Ask any HR generalist or professional they spend the most time on, and they will likely tell you recruitment.On-boarding activities that clients can choose to outsource such required background checks, offer letter generation
Time spent on recruitment will be amplified if the organisation decides to launch a new business unit or division. The requirements increase with any initiative to deepen or pivot human capital.
Regardless of whether your organisation has an internal talent acquisition function, it's always good practice for HR leaders to re-evaluate their existing recruitment strategy and compare it with other recruitment options as part of an annual HR strategy-setting session. This will help clarify if the existing recruitment strategy remains fit for purpose.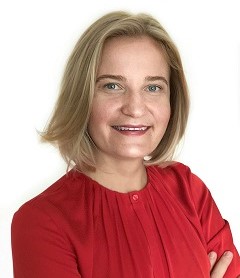 For ease of comparison between working with an RPO and external recruitment agencies, I have listed a few key aspects for HR leaders to consider when deciding whether to work with an RPO or external recruitment agencies.
With the RPO market expected to grow 22 percent across APAC, including Singapore, now's the time to consider the implications of both models. (See note 1.)
Partnering with clients on recruitment KPIs
With the broad overview of recruitment across your organisation, an RPO solution is well-placed to raise issues in certain business units where additional attention is required from HR or business. This may include long lead time to interview, or diversity challenges. It could also include skills development areas, such as interviewing skills for hiring managers.
Within most recruitment agencies, clients may be dealing with multiple account managers. This may cause reduced visibility of recruitment bottlenecks or issues in various parts of HR operations or other business units.
Having an in-house talent acquisition model means you have a high-level of fixed HR costs. If hiring volumes drop unexpectedly, you can be left with surplus resources and therefore unnecessary cost in your business. Likewise, scaling up at short notice can be a major challenge for many in-house talent acquisition teams.
Another aspect to consider when coming off a recruitment scale-up and returning to normal recruitment levels, is that it can leave you with extra resources which you then need to manage. Consider the financial costs and effort involved when shedding additional headcount, for example when carrying out redeployment or retrenchment exercises.
With an RPO model, the model is designed to easily scale recruitment resources up and down, in line with hiring volumes, so it keeps cost structures flexible and not fixed.
Unless your in-house model can directly source 95% or more of your total roles and less than 5% agency usage, RPO models are typically less expensive. They commonly achieve 95% or higher direct sourcing levels.
Quality of hire powered by innovation
The definition of quality of hire differs from organisation to organisation. Nonetheless, it's critical for your organisation to identify your own interpretation, to ensure you hire the right person for continued success.
Innovation plays a key role in driving quality of hire. This topic comes up often in industry conversations, including many which were held at our recent Dynamic HR Singapore event.
On a strategic level, six steps can be taken to develop a successful quality of hire programme:
Create a compelling business case to secure executive buy-in
Identify business critical job families
Determine the most relevant quality of hire metrics
Collect data and undertake analysis
Present findings and provide change recommendations
Act on change recommendations and conduct annual reviews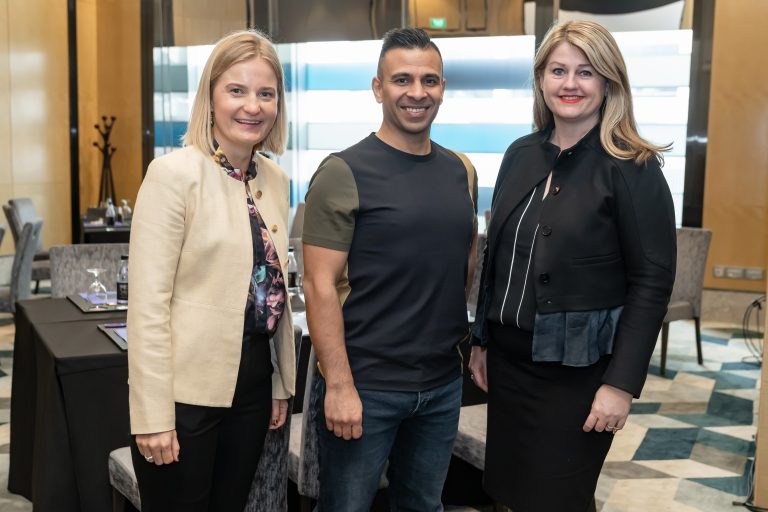 These insights come from a global benchmarking study conducted by Hudson RPO and the HRO Today Institute.
We are often asked to help clients develop a custom set of quality of hire metrics. These can be used as key performance indicators when implementing an RPO solution.
At Hudson RPO, we pride ourselves on being innovative and forward-looking. We've invested global resources into scouting the marketplace of recruitment productivity tools, such as automated reference-checking and interview-scheduling or using AI in recruitment. Armed with this curated portfolio of recruitment technology services and tools, we're able to provide clients with best-fit HR technology consultancy.
You don't often find external recruitment agencies investing resources into recruitment tools for the benefit of their clients. The extent of technology uptake in the agency landscape tends to be limited to use of an ATS.
With Hudson RPO, we've got our own ATS, InGenium, which we use internally. We're also able to offer InGenium and wider tech consultancy to clients.
Time spent on recruitment invoicing
With part or all recruitment centralised with RPO, you get a single point of contact when it comes to invoicing or discrepancy follow-up, reducing the administrative burden on HR and Finance.
The number of invoices that HR and Finance will have to process, verify and approve will depend on the number of agencies engaged. This part of recruitment ops can get out of hand very quickly.
Onboarding activities outsourced
Clients can choose to outsource a range of onboarding activities. These can include background checks, offer letter generation, or internal IT access requests. External recruitment agencies are unable to do this due to clients' IT security and privacy standards.
One-stop recruitment service
With a nimble approach, we can tailor our recruitment offering to meet the needs of clients. The eventual RPO solution could encompass temporary recruitment, contract recruitment, or permanent recruitment, or any combination.
Some external recruitment agencies offer permanent recruitment, either by themselves or through affiliates. However, most external recruitment agencies lack the flexibility to offer temp-to-permanent recruitment.
Do you need to hire a lot of people very quickly? Often an RPO can assemble large recruitment teams at very short notice, which is sometimes hard for an in-house team to do. This is because most RPOs have an RPO servicing them and they use this function to build pipelines of recruitment talent for their own business to enable them to resource solutions for all clients at short notice. They can also borrow resources from less-active accounts to help with urgent requirements to scale up.
For example, Hudson RPO had in the past assembled a team of 55 within six weeks for a client who was embarking on a large recruitment project.
Considering what's best for your recruitment strategy
So, what makes sense for your business? Agency, RPO, or perhaps a blend of both models? The answer will depend on your organisation's needs and what's happening across your industry and the wider Singapore talent market.
Notes
Recruitment Process Outsourcing Market in APAC to Post 21% CAGR Through 2022 (Technavio). http://www2.humanresourcesonline.net/rpo-market-in-apac-could-post-21-cagr-through-2018-2022/
OLD GREENWICH, CT – Hudson Global, Inc. ("the Company") (NASDAQ: HSON), a world leader in recruitment process outsourcing (RPO) that operates under the brand name Hudson RPO, today announced its positioning as a leader in NelsonHall's NEAT vendor evaluation and assessment of global RPO providers. Being positioned as a leader is the highest designation in this third-party evaluation tool.
Hudson RPO is identified as a leader in all six RPO provider categories. The categories include overall positioning, delivery innovation, technology innovation, candidate experience, sourcing candidates, and geographic footprint and scalability.
"Since 2013, Hudson RPO has frequently ranked on the NEAT vendor evaluation, a testament to our ability to meet growing buyer expectations as the market evolves," said Jeff Eberwein, Chief Executive Officer of Hudson RPO. "Ranking across all categories demonstrates that we are a well-rounded, dynamic provider. As a partner, we can demonstrate a longstanding track record of supporting our clients' strategic growth objectives."
Nikki Edwards, Principal HR Analyst with NelsonHall, said "Our NEAT evaluation found that Hudson RPO proactively demonstrates its commitment to clients by adapting and tailoring RPO services and technology and tools according to their individual needs."
Within the last year, Hudson RPO has been named to other notable industry rankings. In late 2018, the company was named to the HRO Today Baker's Dozen list of top global RPO providers, ranking No. 1 for implementation and No. 2 among Asia Pacific providers. In March of 2019, Hudson RPO and our client AstraZeneca Australia were named Innovative HR Team winner by HRD Magazine.
Hudson Global, Inc. is a leading total talent solutions provider operating under the brand name Hudson RPO. We deliver innovative, customized recruitment outsourcing and total talent solutions to organizations worldwide. Through our consultative approach, we design tailored solutions to meet our clients' strategic growth initiatives. As a trusted advisor, we meet our commitments, deliver quality and value, and always aim to exceed expectations. For more information, please visit us at www.hudsonrpo.com. 
NelsonHall is the leading global analyst firm dedicated to helping organizations understand the 'art of the possible' in IT and business services. NelsonHall provides buy-side organizations with detailed, critical information on markets and vendors (including NEAT assessments) that helps them make fast and highly informed sourcing decisions. And for vendors, NelsonHall provides deep knowledge of market dynamics and user requirements to help them hone their go-to-market strategies. NelsonHall's research is based on rigorous, all-original research, and is widely respected for the quality, depth, and insight of its analysis.