In our post-pandemic predictions report, our second prediction was the rise of the gig economy. Prior to COVID-19, the market for temporary and contractor employees was already growing faster than the market for permanent staff. Post-pandemic, permanent headcounts will be considered a risk factor, and a gig-style or contingent workforce will offer organisations more flexibility and cost benefits while saving jobs. With future uncertainty, effectively managing and growing the contingent workforce will be a top priority, and more organisations will consider an MSP (managed service provider) solution.
The gig economy is an economy in which the market will be characterised by a contingent, or temporary, short-term contract workforce. The contingent workforce includes freelancers, independent professionals, temporary contract workers or consultants. An MSP solution, or managed service provider, can help an organisation manage this contingent workforce. MSP solutions are often looked for when a business requires temporary workers or freelancers, needs to ensure legal compliance, or wants to control hiring costs and mitigate talent risks.
MSP Staffing Solutions in the Gig Economy
MSP solutions offer various benefits. They can lower workforce costs, mitigate talent risks, but they can also help capture management information data and intelligence, manage efficient on- and offboarding processes, and ensure compliance with fast-changing labour laws and regulations.
Contingent workforce intelligence and data
An MSP solution can help identify the right technology to enable automation of processes like pay, onboarding and offboarding, but can also help capture important management data for performance reviews and other metrics for continuous improvement.
Improved access to contingent talent
MSP solutions can also help align contingent and permanent workforce strategies, increase access to the right talent, and help enable the transition between temporary and permanent employees.
Workforce agility and scalability
An MSP solution can offer competitive and scalable models that are flexible in response to demand while complying with rapidly changing labour laws and regulations. There can be large fluctuations in the seasonal use of contingent labour, as well as in response to market and economic factors.
There are different MSP models to suit different organisations and goals. An MSP solution can be adapted and set up in many different ways, but the three most common models are the Sole Service Program, the Hybrid Solution, and the Vendor Neutral Model.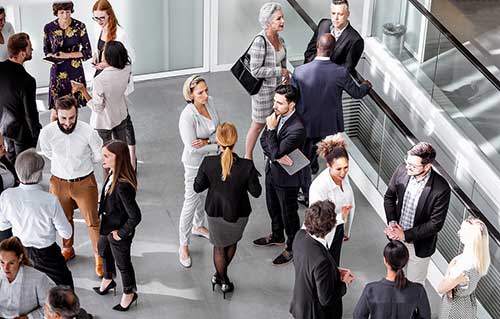 In the Sole (or Master) Service Program solution, the company engages a single MSP to oversee the end-to-end contingent workforce process. The solution is reliant on a single provider to manage contract labour, but also offers the most cost savings.
In the Hybrid Solution, an MSP is engaged to manage contingent workforces for a particular job family, business unit or geography. Risk is spread among other suppliers or processes, but the method still drives significant cost savings.
The Vendor Neutral Model is a model in which the MSP does not source contractors, but services only as a governance entity, managing the end-to-end process and overseeing performance. Whilst it does not deliver quite as many cost savings as the prior models, it does provide the most objective and optimised contingent workforce process.
Your Contingent Workforce
If you are wondering if an MSP model could be right for your organisation, we listed 10 questions to ask yourself to see if your contingent workforce programme is operating effectively:
How many contingent workers are you paying across your organisation today and what is the cost?
What is their location, role, reporting line, start and end dates?
Do you have robust processes for hiring, on-boarding, managing and off-boarding contingent workers?
Do you have the right technology in place to streamline the end-to-end management of this workforce?
What is the total cost of each worker, including what they are earning versus the other costs you are being charged, such as supplier mark-ups and statutory on-costs?
How do their salaries compare to employees in equivalent permanent roles and/or the external market?
How are your contingent workers performing for your business? Are you ensuring low performers are exited quickly? Are high performers given opportunities to apply for your permanent roles?
Do you know how often contingent workers run over their contract period, or your reutilisation rate?
Does your business classify contractors correctly as PAYG, Independent Contractors and SOW?
Do you have the right checks in place to ensure you are compliant with all legislative requirements?
Did you answer all these questions with ease?
If not, now is time to revisit your contingent workforce strategy. If you are interested in learning more about MSP solutions, please get in touch.