The contract workforce has grown rapidly over the past few years, with more exponential growth predicted.
If the growth of the contract workforce continues on pace, more than half of the US workforce will be freelancing by 2027, according to a 2017 study by Upwork and Freelancers Union.
As of January 2018, one in five US workers was a contract worker, according to an NPR/Marist poll.
Freelancers classed as working contract jobs include people who are:
doing contract work in addition to a full-time job
freelancing but would prefer a permanent position
contract workers by choice
But is contract work right for you? Read on to discover what it means to work as a contractor.
Contract work employment: the ins and outs
Contract workers — also known as contingent workers, gig workers, consultants, and freelancers — work for a company for a set period of time or on a project basis.
Unlike permanent employees, contractors do not typically receive company benefits.
In the US, contractors may work as 1099 freelancers, which means they are fully responsible for managing their own taxes and buying their own health insurance.
Or, these professionals may contract through a recruitment agency, in which case they're considered an employee of the agency during that period of work.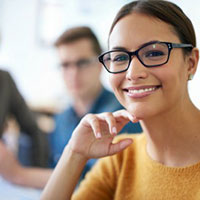 Often, contract workers are individuals with high-level, specific skills. For example, a company may need a front-end developer to create a new app for their business, or a senior executive to offer expertise during a period of rapid business expansion. This kind of contract work can be very lucrative, commanding high hourly or day rates.
Should I become a contractor?
More people are deciding to work on temporary projects, rather than in a permanent position.
Between 2014 to 2017, the number of people who described themselves are freelancers by choice rather than necessity rose from 53 percent to 63 percent, according to the Upwork and Freelancers Union survey.
But entering the realm of contract work is a big decision. What suits one person might deter someone else. Nonetheless, read on to discover some of the key considerations before accepting contract work.
Contract jobs have a defined end date
Unlike a permanent role within a company, contract work has a defined end date. You'll know when the contract expires or when a project is completed.
Your engagement with a company may be long, sometimes even more than a year, but it will eventually reach its conclusion.
Many people thrive under these circumstances. Some professionals enjoy varied work or relish the challenges that come with each new project. But other people prefer to have the time to settle into a role over the course of months and years, without changing employment settings.
The changeable nature of contract work also comes with a higher level of instability than full-time employment. There's no guarantee that another role will be available when a contract ends. For those who have trouble budgeting for the long term, contract work can be challenging, and the steady paycheck of a full-time job may be preferable.
Effective contract workers recognize and prepare for the 'feast or famine' nature of their work. They become the COO of a business of one and make choices that help them bridge periods of light employment.
Contract jobs offer flexibility
Many people like to imagine the life of a contract worker as finishing up a full day's work while sitting on a tropical beach somewhere. How amazing would that be!
While this may happen on occasion, the reality is probably different. Contract workers must show up and get the job done in a timely manner, or they are unlikely to land the next gig.
The flexibility of contract work can vary significantly. If the job allows you to work from home, as a contract worker you may be able to set your own hours, manage family responsibilities that arise during the day, and complete work at night. But whatever work you're responsible for during the course of a week or over the course of a project must be completed successfully, no matter where or when it happens.
Be aware that staying in frequent communication and being available to offer input or problem solve is critical when working remotely.
Other contingent positions will require your local presence every day during the contract. In these instances, the flexibility rests in the temporary nature of the position rather than in your ability to complete your tasks anywhere and anytime.
If you need to take a break after a contract expires, you can make that call. After all, you're unlikely to accrue paid leave as a contractor.
Contract jobs let you test-drive careers
Taking a contract job (or multiple) is an excellent way to explore roles that can elevate your technical or leadership skills, or to transfer your skills to other industries.
In any one permanent role, there are only so many opportunities to up-skill or try something new. Your freedom to pursue new projects also depends upon room in the company budget and decision-makers who share your vision — variables that aren't always in the offing.
But offering your skills in the contract marketplace allows you to dip your toes into work you've wanted to try, but haven't yet been able to. A site-specific logistics manager, for example, may take on a logistics coordinator role that covers multiple territories. You can also take your skills with you across industries. For example, a pharmaceutical sales rep could explore sales positions within the tech industry.
Stellar contract workers are fast learners, adaptable, and strong communicators. If you can hit the ground running when faced with the new and the challenging — and if you enjoy the process to boot — then contract work may be a great fit for you.
Ready to change your future? Discover new career vacancies, including contract jobs.