If working from home is a new experience for you, a few practical measures may help lower your blood pressure a little, writes Chris Hornig, Head of IT for Hudson RPO. Read on for practical advice.
You've only got a limited amount of bandwidth on your home internet connection.
If your kids' school is closed and they are on their phones streaming Netflix, Spotify, and online gaming, while your significant other has the smart TV on streaming the next new boxed set, you might find that trying to host a successful Teams meeting can be problematic.
It might be that there are a few people all working from home sharing the same internet connection?
There are a few things you can do to improve the situation.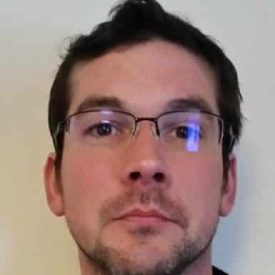 Most obvious would be to ask other people to limit the amount of streaming / downloading during work hours.
With the kids, you may have to find a happy medium, maybe asking them to either watch a film or online gaming — but not both simultaneously.
If, rather than streaming on Spotify or iTunes, try the radio or a CD player, or download new music in the evening.
Planning VoIP calls for optimal audio quality
If you've multiple people working from home in the same house, and if multiple people need to take VoIP calls, is it possible to arrange meetings around one another?
If audio quality is poor on a call, is there a dial in number you can use? If the host of the call doesn't have one, maybe a participant on the call has one that can be used? Remember, the people on the call are likely also working from home and may be in a similar situation.
Do you have a better mobile / cell phone signal and an all-inclusive data package? Does the Teams app on your phone give better voice quality than your computer? You can join using your computer for screen-sharing, and use your phone for audio. Make sure you mute your computer, or you may end up with a really bad echo.
Choosing the right location for your router
Where is the WiFi router? If it's four rooms away and in a cupboard, you might not have a great signal. Is it possible to move it? You may notice an improvement after doing so.
Be sure to also consider:
Can you purchase an extension cable to move the router to a better location?
Is a WiFi extender an option?
Is there an alternative location you can use as an office which provides a better mobile / cell phone signal?
Reviewing these factors can help drive better productivity.
Enabling the right tech for remote working
Working from home can feel a little isolating sometimes, so please use all available tools to keep in contact with your colleagues.
For example, we have Teams / Skype for Business for quick chats or conference calls. What about a quick video call via Teams instead of a voice call?
We also use Yammer for office announcements. If you've not used Yammer yet, try it out. There's also an app for your phone!
As always, make sure you also get away from your computer and stretch your legs. If you're used to an office environment, think about how much time is spent getting up and walking to make a drink, speak to a colleague, or grabbing something from the printer. Try to keep the same levels of activity up. We all know it's true that staring at a monitor all day will give you square eyes!
It may be that due to local restrictions you'll be asked to work from home for several weeks. A few changes now might make for a far more comfortable and productive experience.
We're always happy to advise on which recruitment technology may be best suited to your business or team, based on immediate and evolving requirements.