Positive candidate engagement is the precursor to employer brand engagement.
But in a world saturated with impersonal interactions, how do you ensure your candidate experience includes a personal touch?
There are at least two routes to consider: AI and L&D. Let's start by establishing why they matter. We'll then explore how you can use them to transform the candidate experience.
First, think like a candidate.
You're on your umpteenth application. You've uploaded your CV and are ready to hit send. You'll repeat the process with another company as soon as this application's away.
Now, think like a hiring manager.
You've working with marketing, operations, possibly a partner, to identify what makes your enterprise a fantastic place to work. That message is the heart of your employer value proposition (EVP).
The EVP cuts beautifully across your employer brand, including a careers page, website, employee videos, social media, etc.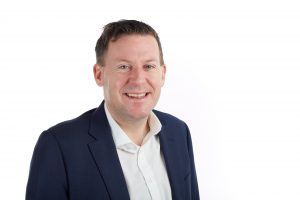 Here's where the two perspectives, candidate and hiring manager, fall out of sync: Unless your enterprise includes a level of personal engagement early in the application process, many candidates will never reach the stage of fully discovering your employer brand.
We can all acknowledge that active candidates are becoming increasingly disillusioned by the job application process. Some candidates take a 'spray and pray' approach when applying for jobs. These candidates apply to vast numbers of vacancies in the hope of at least receiving a personal response.
But as we all know, when you've got 100 candidates applying for one job, the level of personal response that the majority of those candidates can expect, is limited.
For the most part, they get no response beyond an automated one. So they keep applying. They send a CV to many businesses, never discovering what sets any of them apart as an employer.
The 'spray and pray' approach affords no connection to your employer brand.
It begs the question: Is employer branding worth the time and effort?
I believe the answer is yes. Candidates can become engaged with your employer brand, but only after personal contact is established.
Pursuing new routes into candidate engagement
Engagement comes from interaction. Interaction follows an interesting path.
The path used to be limited to the traditional interactions of a recruiter. If a personal message was sent, it was only personalised to the extent that it included a candidate's name in an otherwise generic message.
But with the use of AI and recruitment tech, interaction can go deeper, further, closer.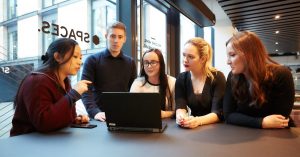 Consider chat bots. Chat bots can be designed to talk with your prospective candidate at any stage, from research, to application, to follow-up. They can improve the overall communication experience. They can reduce the amount of administration facing recruiters and hiring managers, thus freeing them to focus on relationships and strategy.
Leadership and development (L&D) material can also drive candidate engagement. Think about it like this: by giving something to a candidate, you enable an immediate buy-in to your employer brand.
But how do you go about embedding an L&D component into the application process? Naturally, employers are protective of confidential collateral, so let's take an example:
Perhaps you're a technology company recruiting for a growth hacker. Your application process may include an exercise based on the company's stated growth strategy, or the highlights of one, such as a North Star metric. However, the exercise should be designed with made-up data points. The candidate will be asked to present insights and recommendations. In exchange, he or she will be allowed to question the interviewer about his or her recommended approach.
As you develop an employer brand, keep an open mind to using AI and L&D for better candidate engagement.
Candidates will think much more positively about you as an employer, if you offer value in exchange for effort and interest. This matters regardless of whether a candidate is successful in applying. A positive experience can be the difference in whether the candidate refers other candidates to your enterprise.
How you go about implementing is the question. All employers face this challenge, but the leading brands will seize the opportunity and execute.
Watch the video below to glimpse the pace of change coming from recruitment technology.
Darren Lancaster serves as CEO of EMEA and the Americas. He welcomes the chance to explore new concepts and innovations, and encourages his leadership team to practice a people-led approach. Learn more about Darren here.