The US Labor Outlook for 2023
Trying to make sense of an uncertain labor market, and anticipate what's next on the horizon for your industry and team? Download our free 2023 Hiring Outlook Report to put current market trends, data and pro insights to work for you.
Included in the report, you'll find:
Early readings for 2023: Learn where the labor market is headed, and how we got here.
Projected hiring and quits: Compare 2023 numbers to historical averages for context.
Layoffs in perspective: Assess monthly averages and learn more about layoffs across different sectors.
Job growth: Compare optimistic and pessimistic forecasts, and see how 2022 numbers stack up to 2023.
Unemployment rates: Examine unemployment rates over time, and across sectors.
5 tips for data-driven compensation and hiring: Learn how to make better data-driven decisions with these 5 simple tips.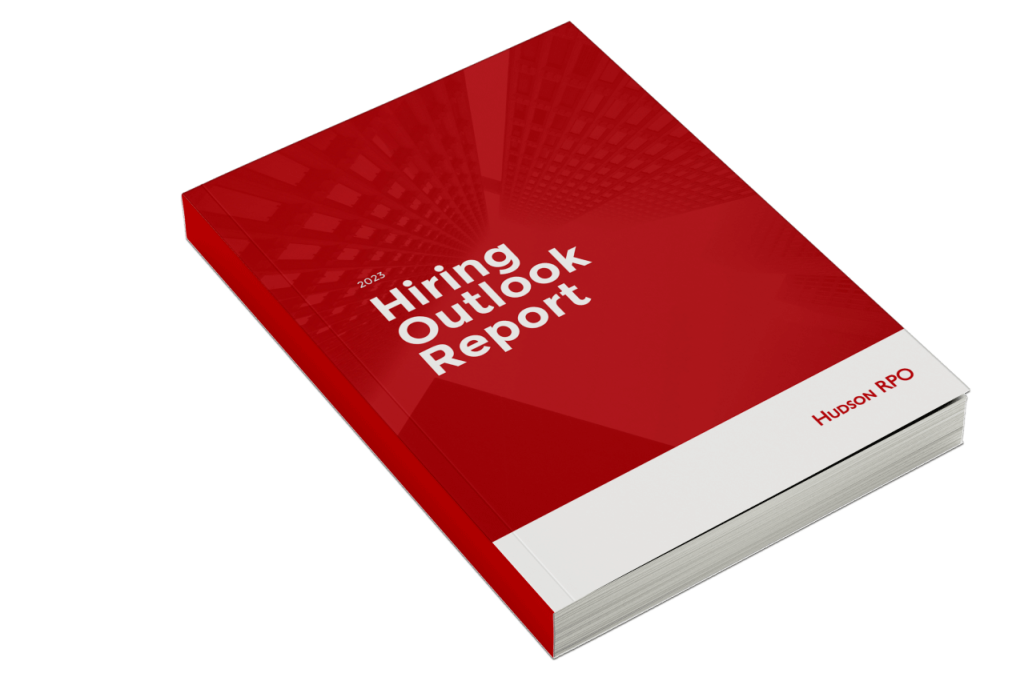 Stretch Your Budget & Your Results
Ready to put data at the heart of your hiring? Supercharge your recruiting and retention efforts with Hudson RPO. Contact us today at [email protected]